Portable Mini Golf Rental Bensenville
Our 9 Hole portable mini golf for rent in Bensenville. Our indoor or outdoor portable mini golf course putt putt rentals in Bensenville is a fun for all ages. Play a round of Golf with our Portable Mini Golf Course Rental. Our Led portable mini golf rental takes mini Golf rentals in Bensenville to the next level. It features 9 holes of varying designs and levels of difficulty. Hole 9 also has windmill!
Play-A-Round Golf is designed for patrons to walk around the putting surface, preventing their movements from disturbing the ball and since the surface is even it results in a smooth playing surface.
Mobile Mini Golf Rentals in Bensenville
We rent indoor mini golf in Bensenville. We have a portable putt putt mini golf 9 hole indoor or outdoor mini golf for rent in Bensenville. Play a round of 9 Hole mini golf on our portable golf course that features 6 different obstacles. We deliver to Bensenville and over 32 Chicagoland suburbs.
Mini Golf Bensenville
Mini Golf Bensenville rental.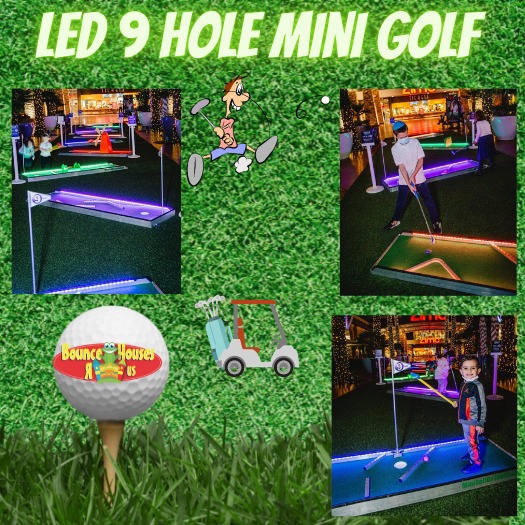 What events are good for Mobile Mini Golf in Bensenville?

Our golf on the go is bought to all kinds of events in Bensenville, We have set up our portable mini golf in Bensenville at the following events
After prom Events
Adult Birthday parties
Bachelor Parties
Bachelorette parties
Bar/ Bat Mitzvahs
Block parties
Birthday parties
Carnival days
Church Events
Corporate picnics
Corporate events
College events
College graduation parties
Country Clubs events
Day cares
Graduation Parties
Lock-ins
Pre Schools
Post Proms
School events and many more.
Shopping centers travel golf Arlington Heights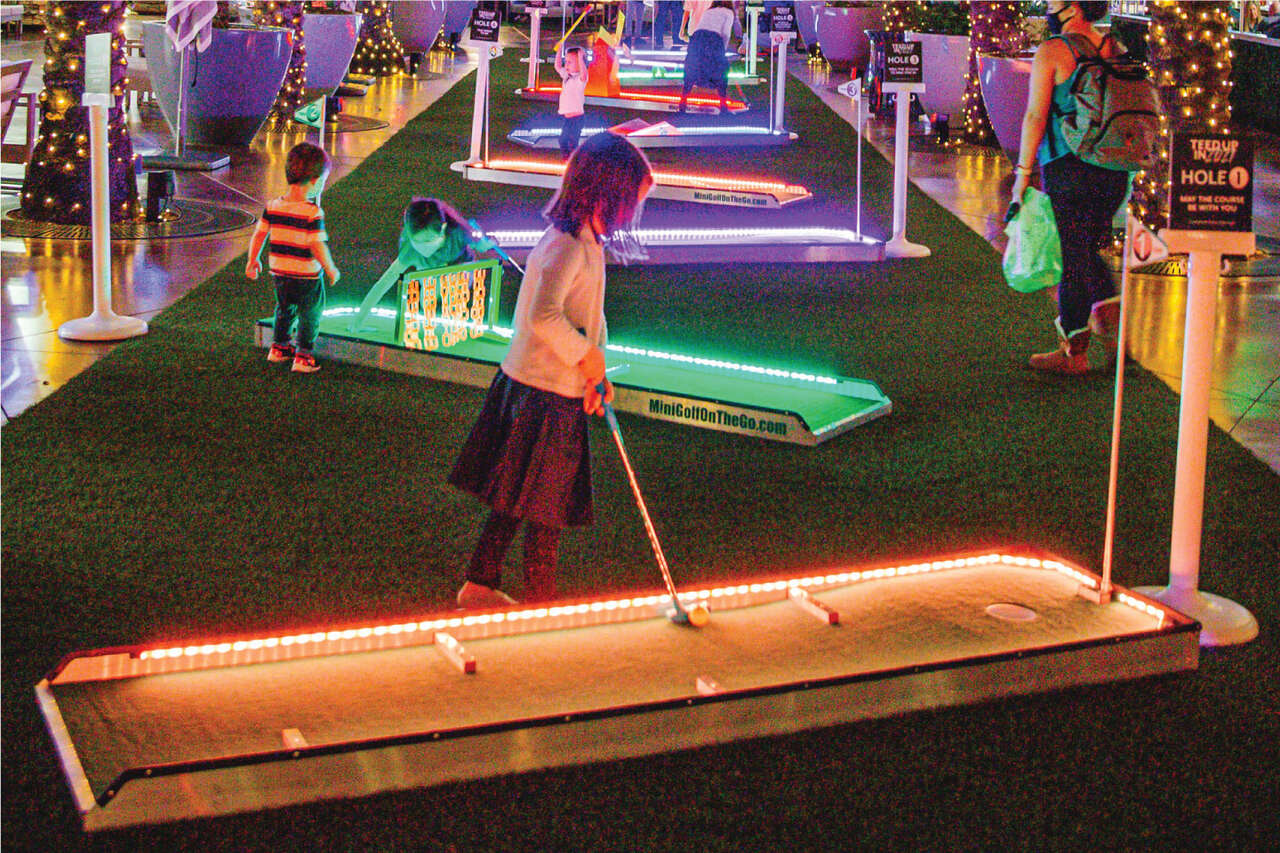 Portable 9 Hole Mini Golf Course Rental Bensenville,IL
9 Hole Mini Golf for Rent in Bensenville. Our 9 hole mini golf course can be used with or without our cool led lights. Our 9 hole mini putt putt golf rental has many challenges. Our portable mini golf course rental is good for kids and adults of all ages.
Portable 9 Hole Mini Golf Rental Bensenville