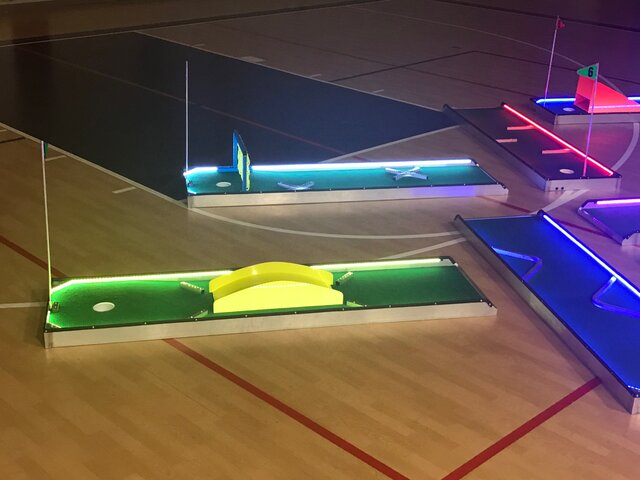 3 Hole Miniature Golf Course Rentals




$395.00

Please call to reserve this item.

Portable Mini Golf Rental
Mini Golf that comes to you!! Chicago's Portable Mini Golf Experience that comes to you and over 32 Chicagoland suburbs. Our 3 hole LED course in perfect for you next event. Tee up for fun at your next event. Potable mini putt putt golf course is a 3 hole course that can be used indoors or outdoors at your home, church event, school event, business, or wherever you would like to play a round of golf and try for a hole in one.
Our traveling miniature golf course is loved by all. This is perfect for all ages. We bring all that you need golf clubs and balls no need to travel because we bring the fun to you. You can Putt Putt day or night. Our top of the line portable mini golf course features stunning self contained Led lights for daytime or nightime use. We can set the LED to differtent colors or to the theme color of your evet. Our colorful LED lights make for amazing glow in the dark event mini golf experience.
Included
*3 different holes
*Putters for 10 adults and 10 kids
*20 golf balls
*Fun challenging obstacles on 6 holes
*Flags on each hole
Our 9 Hole mini golf appoximately gets 40 players per hour a rould of golf.
We do have score cards and pencils for sale if you would like to add to your eve