Portable Mini Golf Rental Chicago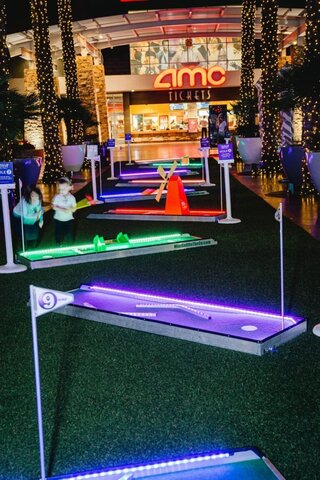 9 Hole Portable Mini Golf




$995.00

Please call to reserve this item.

9 Hole Portable Mini Golf
9 holes Moblie Mini Golf rentals Chicago and Chicagoland Suburbs
9 hole portable min golf rentals in Chicago and Chicagland suburbs is the hottest trend in travel golf. Let Bounce Houses R Us bring you our moblie mini golf rental so your guest can have a blast playing 9 holes of mini golf. Introducing our 9 Hole Portable Mini Golf set, the perfect addition to any event or gathering! Whether you're hosting a backyard party, corporate event, or school carnival, this compact and easy-to-set-up mini golf set will provide hours of fun for everyone. Crafted with high-quality materials, our mini golf set features nine challenging holes designed to test the skills of players of all ages and abilities. Each hole is thoughtfully designed with obstacles, slopes, and curves to create an exciting and engaging experience. Setting up the mini golf set is a breeze. The lightweight and portable design allows you to easily transport and assemble the course in any desired location. Whether it's on grass, concrete, or indoors, our set can be set up virtually anywhere, making it a versatile choice for various venues. Safety is our top priority, which is why our mini golf set is made with non-toxic and durable materials. The bright and vibrant colors of the obstacles and flags not only enhance the visual appeal but also ensure maximum visibility during gameplay. Not only is our mini golf set fun and entertaining, but it also promotes healthy competition and social interaction. It's a fantastic way to engage with friends, family, or colleagues and create lasting memories. So why wait? Bring the excitement of mini golf to your next event with our 9 Hole Portable Mini Golf set. Get ready to tee off and have a hole-in-one experience that will leave everyone wanting more!