Chicago Fall Festival Rentals
Chicago Fall Festival Rentals. Bounce Houses Houses R Us will bing all the fun you need to your fall festival. All your guest will be amazed by the spatular fall festival event with our spectacular rock walls rentals, trampoline rentals, trackless train ride rentals, and lost of carnival game rentals. We are Chicago's and the Chicagoland Suburbs number one choice for fall festival rentals. Fall in Chicago Illinois is one the most beautiful times of the year with and there is still outside fun to be has with the family at Fall Fest, Autumn Festivals, Fall Festivals, Harvest Festivals, Apple Festivals, and Pumpkin Patches. Give families that are seeking fun fall activities the are seeking with our large rental options of the best family fun actives brought to you by Bounce Houses R Us. We have some astounding rental items such as a Portable Rock Wall Rental Carnival rides, Trampoline Jump, Giant Inflatable Obstacle Course rentals, and even a Kiddie Trackless Train! Our goal is to provide your event with with latest and best rentals equipment to keep families coming back year after year to your Fall Festival Because it is the best in the Chicagoland area.

Our special events coordinator will help you rent the perfect Fall Festival rental items to keep all ages having plenty of fun filled family entertainment. We can help you with your fall festival by letting us know your budget so we can help you plan the best family fun entertainment. We can build you a custom package that will keep your guest coming back year after year.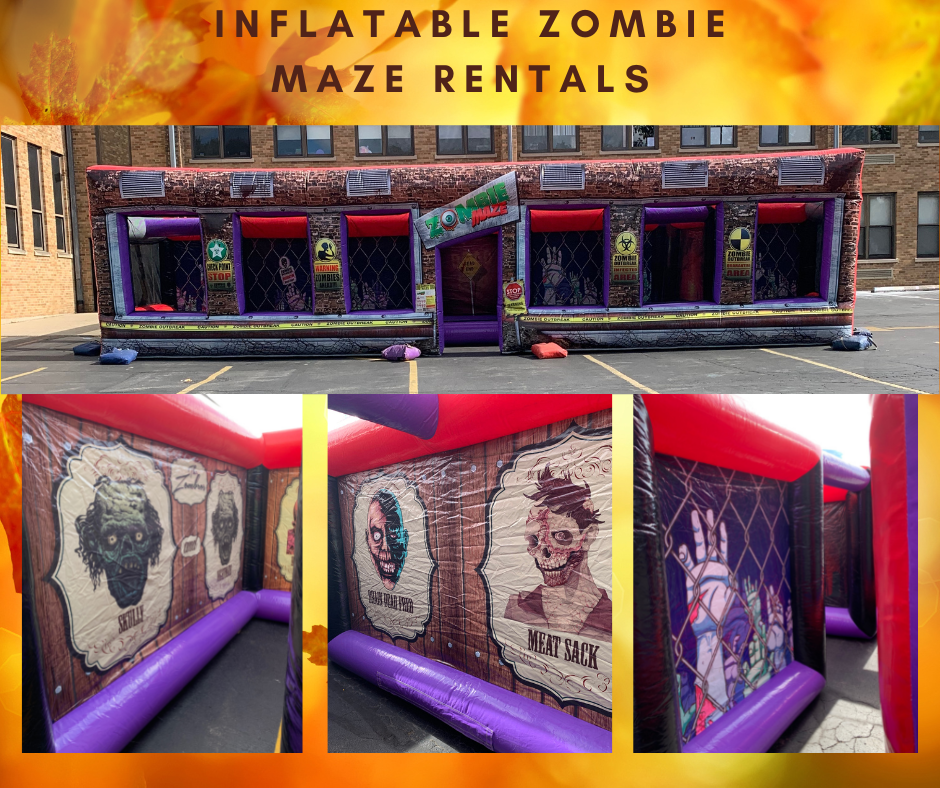 Inflatable Zombie Maze Rental Rentals Chicago

Inflatable Zobie Maze Rental Chicago is the best center pice at your next fall festival. It is decorated with zombis's and skulls. The guest go in an walk through the maze to find the finish. This is sure to be a favorite of the guest at your fall festival. Fall Fest Inflatable Maze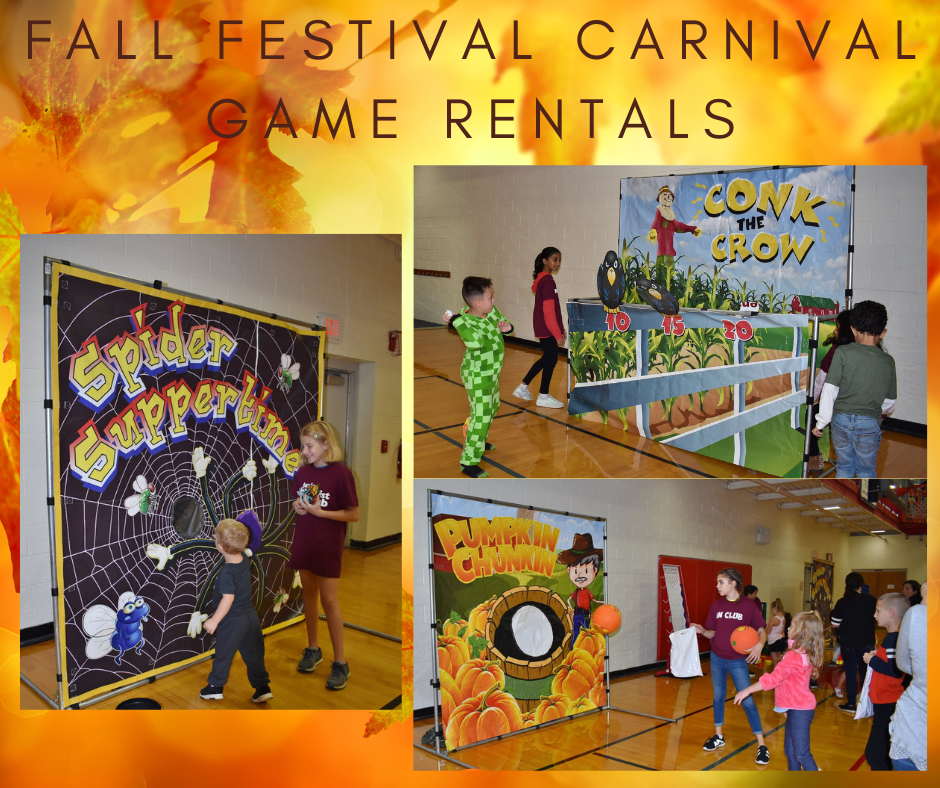 Fall Festival Carnival Game Rentals

Fall fest Carnival gaem rentals Chicago. Rent our fun fall fest carnival games for your next event. Our fun themed carnival game rentals are the best rentals for your back to school fall fest, comminunity fall fest, or boo bash. Our fun fall fest carnival game rentals include Spider Supper time, conk the crow, pumpkin chumpkin, and many more. These fun carnival keep guest of all ages playing and having fun. Fall Fest Carnival Game Ideals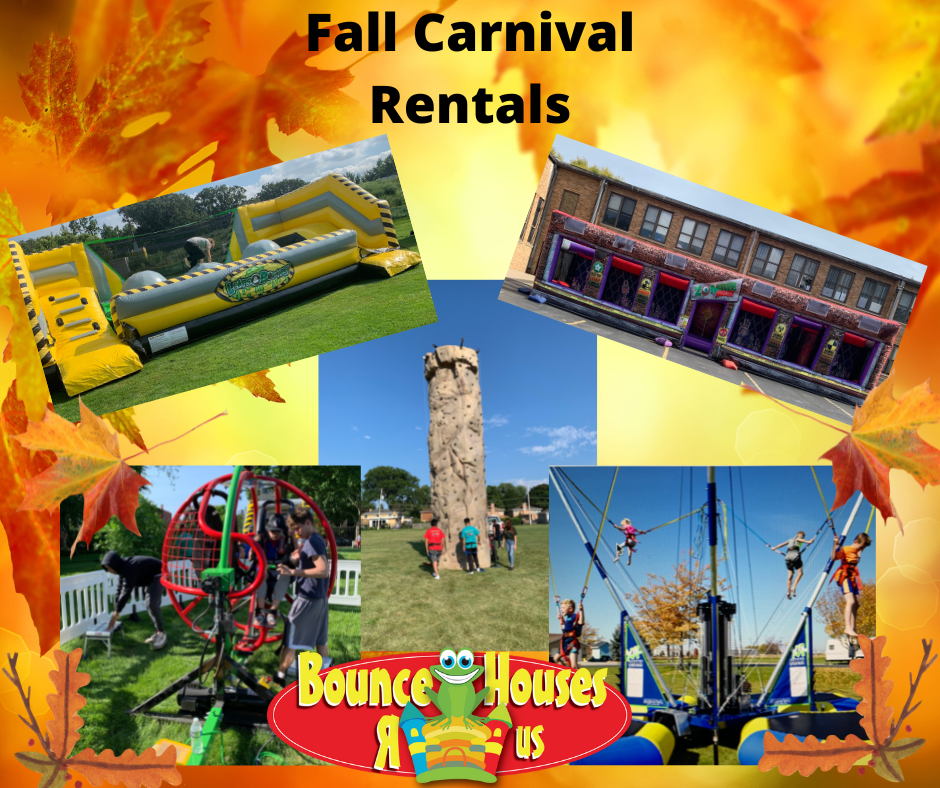 Fall Carnival Rentals Chicago

Get all of your fall cranival rentals in one place here at Bounce Houses Are Us. When looking for fall carnival rentals near me you have discovered the right place as we have the largest and best slection of fall carnival rentals in Chicago and the Chicagoland Suburbs. We have bounce house rentals. inflatable obstacle course rentals, carnival game rentals, and many more great option to make you fall carnival complete. Fall Carnival Rentals